Ixtapa Zihuatanejo - Live webcams of Ixtapa and Zihuatanejo
Webcams are in operation 24 hours a day year around.
If photo is not displayed after 15 seconds or it shows an old photo, the webcam is having a technical difficulty that is being taking care of, try again a little later. Date and time of photo in upper right corner.
IXTAPA - El Palmar beach - NW view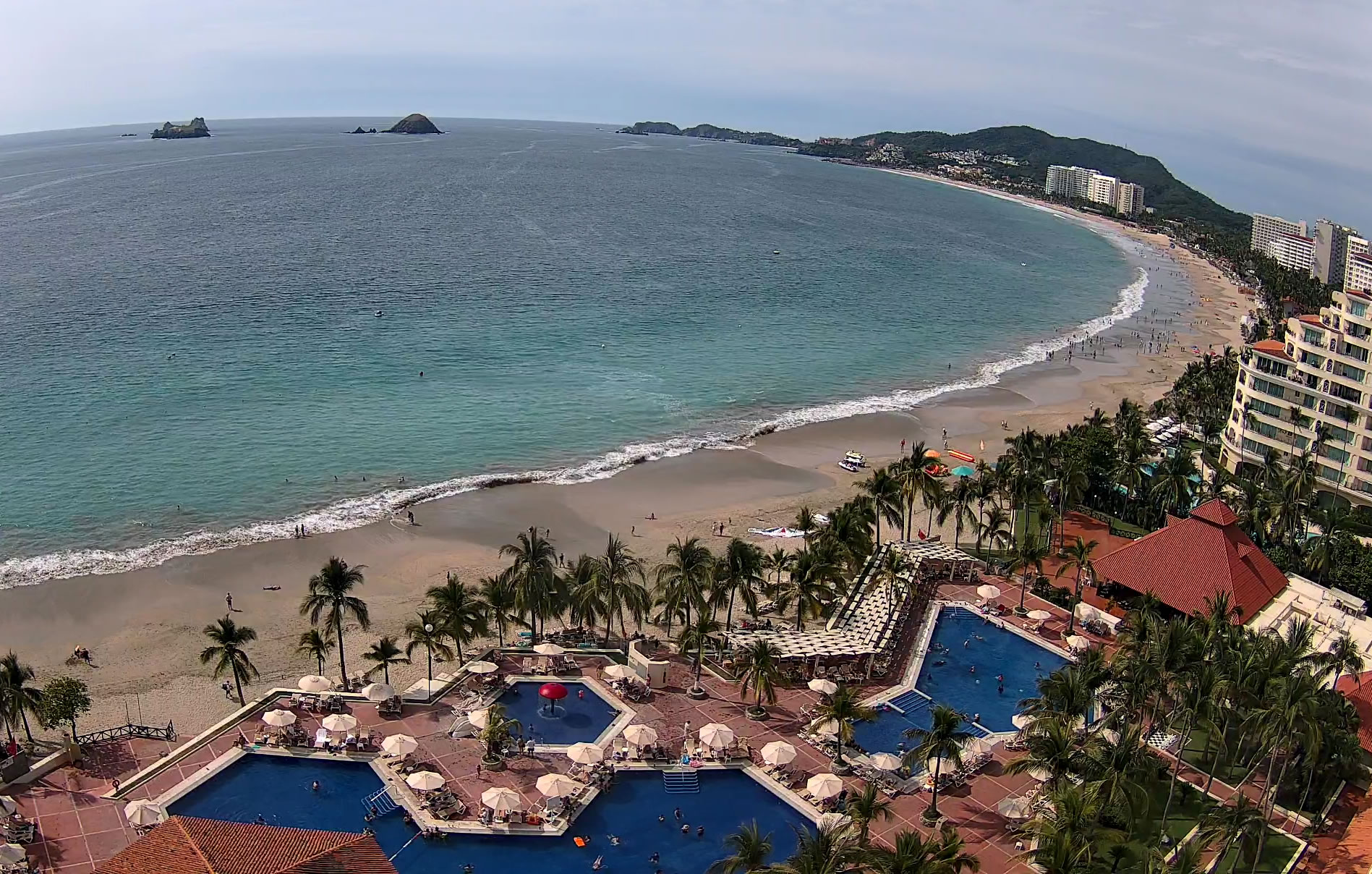 Photo is updated by itself every 30 seconds
Courtesy Hotel Barcelo Premium Ixtapa and webcamsdemexico.com
Webcam location - View range
IXTAPA - El Palmar beach - SE view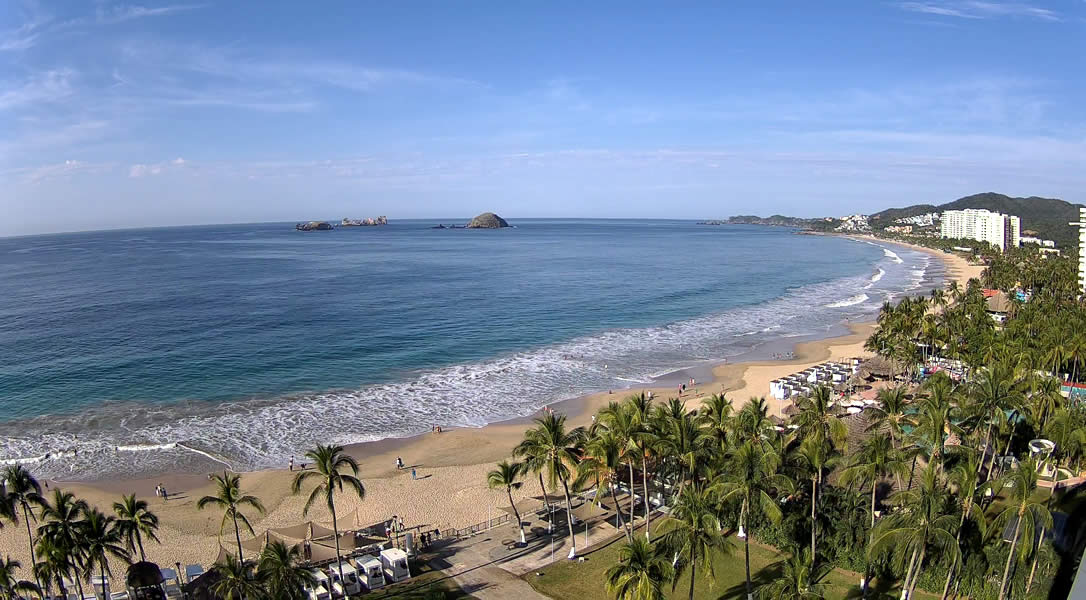 Photo is updated by itself every 30 seconds
Courtesy Hotel Emporio Ixtapa and webcamsdemexico.com
Webcam location - View range
IXTAPA - El Palmar beach - SW view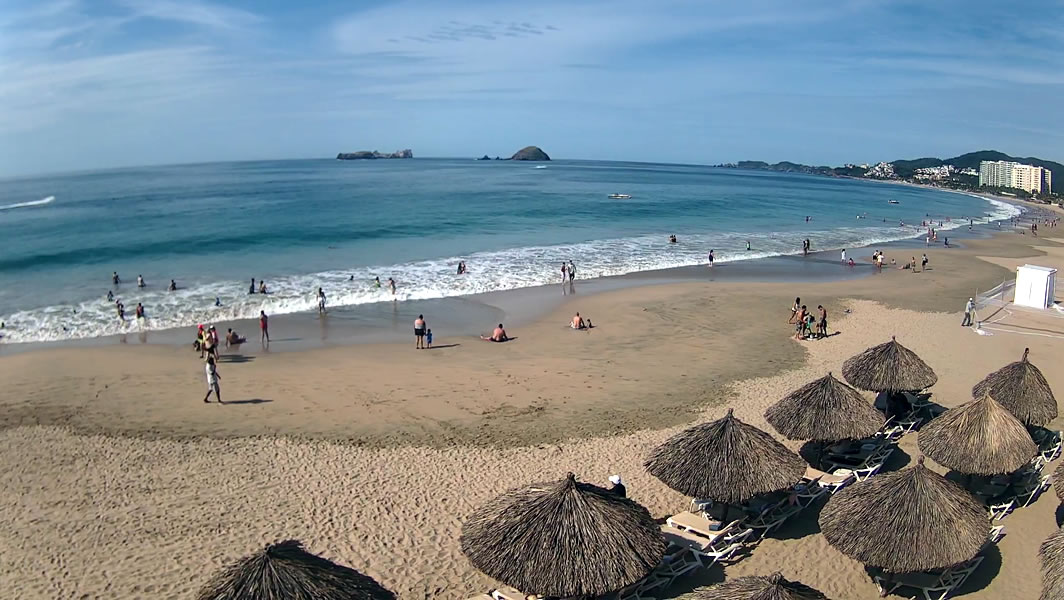 Photo is updated by itself every 30 seconds
Courtesy Hotel Holiday Inn Ixtapa and webcamsdemexico.com
Webcam location - View range
IXTAPA - Boulevard / El Palmar beach
Note: This cam during certain hours is aimed to the Shopping
Centers at "Hotel Zone I" and in others to El Palmar beach
Photo is updated by itself every 30 seconds
Courtesy Hotel Holiday Inn Ixtapa and webcamsdemexico.com
ZIHUATANEJO - Bay
Photo is updated by itself every 30 seconds
Courtesy Monte Cristo and webcamsdemexico.com
Webcam location - View range
LISTING...

Reserved for advertisers

(Photo or Logo)